Create the Perfect Shower
Family Owned & Operated Since 2000
One Day Replacement

Our professionals replace your shower in as little as a day

Save Thousands

On a shower replacement and turn your ugly bath into something you can be proud of in as little as 1 day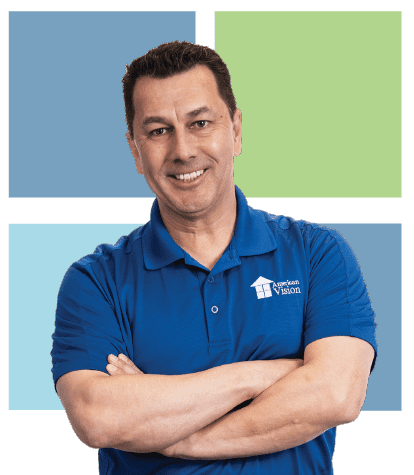 Our Team Is the Heart
of American Vision
"When you walk around the American Vision office you see smiling faces and people working hard doing what they love. That kind of culture changes everything. American Vision is one big family, and I plan on working here for the rest of my life!"
Chris Perez, Vice President
Better Service • Better Product • Better Experience
Once Your Project Is Scheduled, You Can Expect
Your Beautiful, New Bathroom To Be Done
In As Little As One Day!
Out with the Old, In with the New!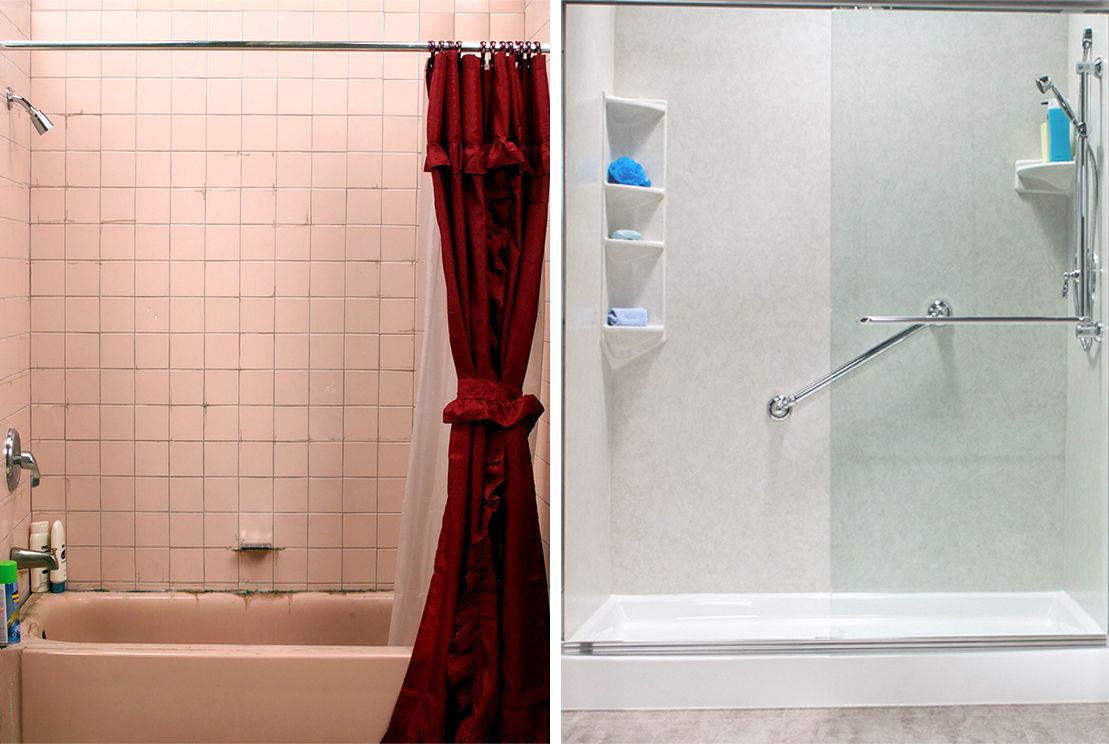 Experience A Complete
Transformation of Your Shower!
Shower & Bath System Benefits
Beautiful, high-gloss acrylic in a variety of colors and patterns to match any bathroom
Our replacement showers are scratch, chip, stain, and fade-resistant
No grout lines and non-porous for easy cleaning. Naturally resists mold and mildew
Professional replacement by certified factory technicians in as little as one day
Get FREE Estimate
Why Choose Us?
We are committed to delivering the best product, the best service, and the best overall experience in the shower replacement industry. We stand behind our commitments –
We Guarantee It!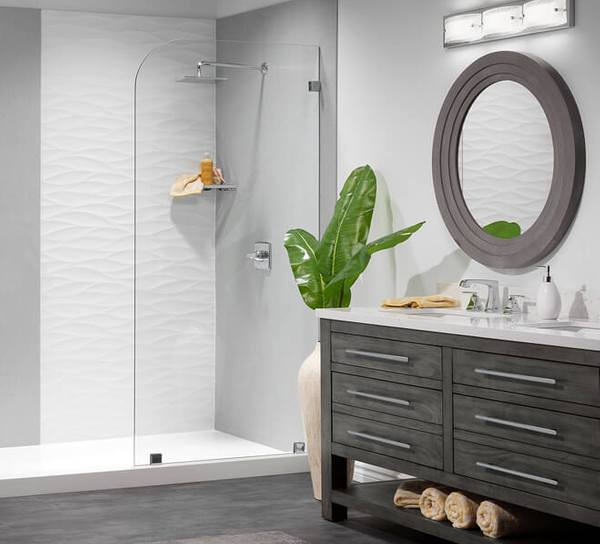 Design Your Dream Bath
One Day Replacement
Factory-trained Installers
Anti-microbial Material
Guaranteed to Never Chip or Crack
Guaranteed to Never Dent or Discolor
We Are Fully Insured
Hassle-free Process
Highest Quality and Durable Acrylic
Affordable Pricing
Very Low Maintenance
Yes! I Want My Amazing Bathroom Today!
The Bill & Kathleen Story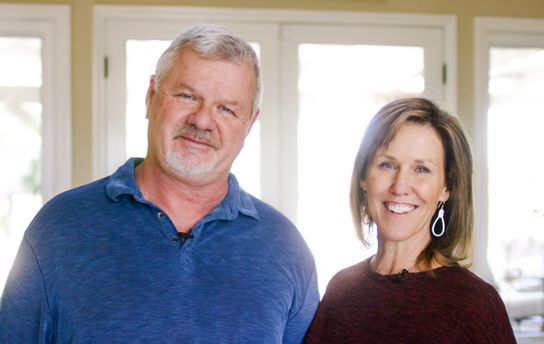 After revolutionizing window remodeling, founding owners Bill and Kathleen, decided it was time to revolutionize the home improvement industry in a whole new way with American Vision Baths. For years their customers asked them to apply the same passion and vitality they had for windows to countless other services, most commonly the bathroom. The opportunity was clear, Bill and Kathleen's commitment to quality craftsmanship and superior service was exactly what was needed to transform the customer experience for the better, so American Vision Baths was born, and with it a renewed sense of pride, quality, and workmanship in bathtub and shower replacement.
"Revolutionizing the Home Improvement Industry One Customer at a Time! While changing the lives of our employees for the better."
SAVE BIG
on Your
Shower Installation!
*Promo period valid for 18 months with no payments required followed by 84 amortized payments based on the balance at the end of the promo period. Down Payment dependent on approved credit. APR in loan agreement is fixed for the life of the loan. Minimum financing of $2,500 and proof of income required. Not all applicants will qualify. Call for details.
Offer expires 11/30/2022

CSLB# 778326 | ROC#267599
Professional Installation by certified technicians in as little as one day.
Gorgeous

Beautiful surfaces a variety of colors and patterns to match any décor.​

Long Lasting

Built to last, resistant to stains, scratches, chipping, fading, mold and mildew.

Low Maintenance

Stain-resistant, nonporous surfaces and no grout lines for easy cleaning.

Lifetime Warranty

We're so confident in our product, your investment is covered for a lifetime.
Design your dream shower!
Explore a variety of features, colors and patterns, assisted by an experienced design consultant.
Skip footer and go back to main navigation